News and Events
,
Blog
|
February 27, 2019
|
Early Edge California
Update from CDE on Preschool Development Grant (PDG)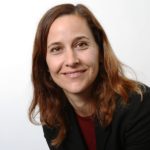 By Yasmin Grewal-Kök
Senior Policy Analyst
Early Edge California
This week at the California State Advisory Council on Early Learning and Care (SAC) meeting in Sacramento, we heard an important update regarding the $10.6 million Preschool Development Grant (PDG) that California was awarded in January to support Early Learning system-building efforts for children from birth to age 5. The U.S. Department of Health and Human Services awarded $250 million to 46 states and territories in 1-year competitive planning grants.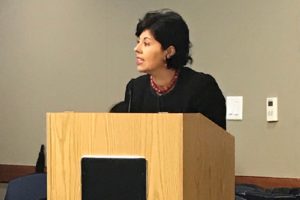 Kris Perry, Deputy Secretary of California's HHS Agency for Early Childhood Development, and Giannina Perez, Governor Newsom's Senior Policy Advisor for Early Childhood, began the meeting by providing an overview of the Governor's ECE budget proposals. 
This SAC meeting was the first of several that will focus on the PDG, and the California Department of Education (CDE) will be releasing a summary of the grant soon.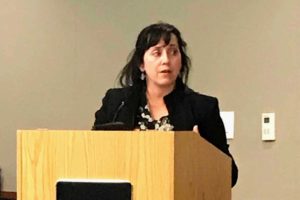 Sarah Neville-Morgan, Director of the Early Learning and Care Division of CDE, outlined the next steps in the PDG process:
Conduct a comprehensive Needs Assessment to understand the gaps, needs, and barriers to providing quality Early Learning in California. American Institutes for Research (AIR) will be supporting this work.
Develop a 10-year Strategic Plan with actionable steps to build a comprehensive Early Learning system that meets the needs of California's children and their families. WestEd will be supporting this work.
During public comment on the key elements of the Strategic Plan, Early Edge California emphasized that we can't build a high-quality Early Learning system in California if we don't invest in our workforce and ensure that our Early Learning teachers have the preparation, pay, and support they need to do their jobs well.
Both the Needs Assessment and Strategic Plan will be informed by a robust stakeholder engagement process over the next few months and are to be completed by August 2019. You can provide input on the direction of the Strategic Plan, and sign up for updates, here.
The next SAC meetings will continue to provide updates on the PDG process and gather stakeholder input. The meeting schedule has been revised and the new dates are: May 6, July 2, and August 21, 2019. Please note that the CDE website may not be updated yet to reflect these new dates.
We will continue to share updates on the progress of this important work.