News and Events
,
Blog
|
March 11, 2019
|
Early Edge California
Update on Blue Ribbon Commission Hearing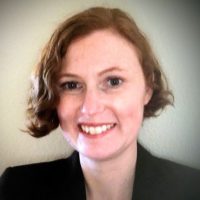 By: Anna Ioakimedes
Policy Analyst
Early Edge California
On Monday March 11, I went to the last public hearing of the California Assembly Blue Ribbon Commission (BRC) on Early Childhood Education where the Commissioners presented their comprehensive draft Report and took public comment.   
The BRC was created by Assembly Speaker Anthony Rendon during the 2016-17 Budget in an effort to strategically plan improvements to California's Early Learning system. The BRC, which is chaired by Assemblymembers Kevin McCarty and Blanca Rubio, includes both legislators and community experts in the field of early care and education (ECE). Its focus is on the following areas:
Workforce retention and development

Expanding access to Early Learning programs

Financing and the economic impact of ECE

Engaging and meeting the needs of families
The BRC's draft report–which is the culmination of two years of public hearings throughout the state–recommends major investments in California's Early Learning system. Early Edge California has prepared a summary of the key recommendations in the draft report around Workforce and Dual Language Learners (DLLs). 
Some of those recommendations include:
Expand access to Early Learning opportunities for infants and toddlers and full-day preschool for all three- and four-year-olds, beginning with the most disadvantaged

Establish an Early Childhood Policy Council (ECPC) to advise the Legislature, Governor, and Superintendent of Public Instruction in implementing the recommendations in the report

Create an Office of Early Childhood within the California Department of Education in order to coordinate and streamline efforts across agencies and organizations

Achieve comparable compensation between Early Learning teachers and K-12 counterparts who have similar qualifications and experience

Move towards a competency-based permitting and certification system

for Early Learning teachers to improve quality and inform practice

Invest in a range of supports to help Early Learning teachers in all settings get the training and education they need to do their job well

Establish evidence-based instructional approaches for DLLs that promote bilingualism and biliteracy

Build California's ECE data infrastructure, including a comprehensive workforce data system and a public online portal  




Assemblymember Kevin McCarty speaks at the BRC hearing on March 11, 2019.
At the hearing, the overall response to the BRC's recommendations was very positive. I made public comment on behalf of Early Edge in support of the Commission's emphasis on investing in our Early Learning workforce and taking a strong asset-based approach to our DLL children and their families.
Next Steps:
The final BRC report will be released by the end of April 2019. It will provide:
Short, medium and long-term action steps to implement the Commission's recommendations, and

Cost estimates and revenue options to fund the BRC's recommendations.
Written public comment on the BRC draft report can be submitted at [email protected] until March 20, 2019. More information can be found on the BRC's website.