News and Events
,
Blog
|
December 20, 2018
|
Early Edge California
Our favorite moments of 2018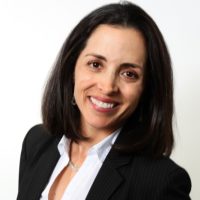 By  Patricia Lozano
Executive Director
Early Edge California
Happy Holidays! I feel so lucky to end an amazing year with Early Edge California, where we made big strides forward in the mission that brings us all together: helping California's kids and teachers get ahead. This is only the beginning of our long journey towards providing every one of our kids – especially those who are most disadvantaged – with the opportunity to succeed in life.
I grew up in Colombia where I saw firsthand the effects of poverty on young children. I was so lucky to have parents who taught me the importance of helping others in need. Now, I've been blessed with the opportunity to help California's kids with a talented and dedicated Early Edge team, inspiring partners, and a new governor who is a champion for Early Learning. Now is the time to take bold action to help every young child in California.
We have so many great stories to tell from 2018 it's hard to choose, but here are my favorites:
We learned from Programs that stick…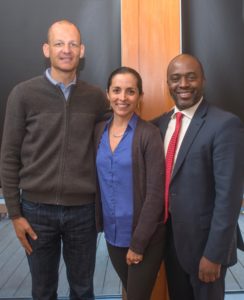 We took a three-stop tour to NYC, NJ and Boston to listen and learn about best practices from their Pre-K programs. The tour was led by Assemblymember Kevin McCarty (D-Sacramento) and California State Superintendent of Public Instruction-elect Tony Thurmond. What we learned on these visits is that investments in quality Early Learning help kids break the cycle of poverty, overcome the achievement gap, and stay out of prison later in life. View the photo gallery.
We heard from our Teachers…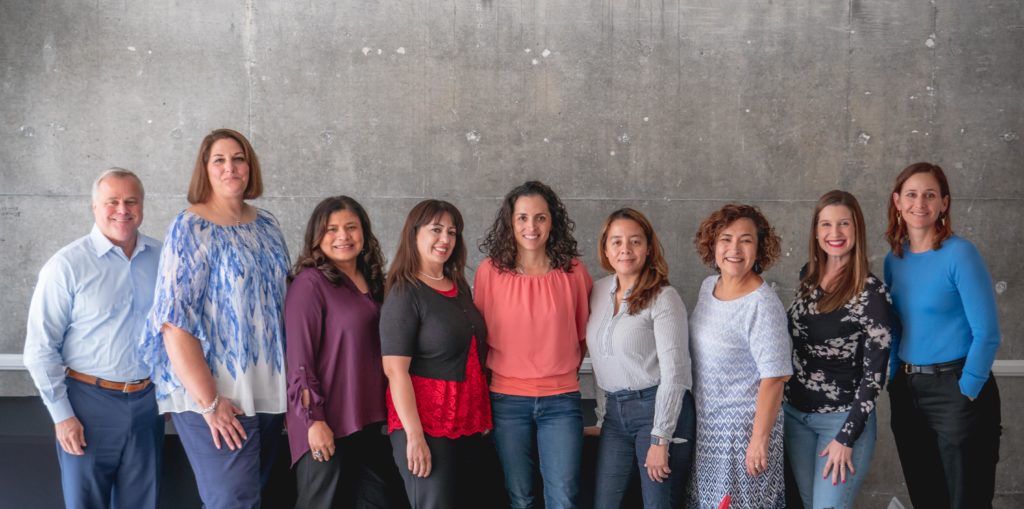 As a former preschool teacher myself, I value the voices of those who work with kids every day. Teachers are among the most affected by the policies we seek to change, and many times we forget to include them in the policy process. Early Edge is on a mission to fix that.
This year we convened the first Advisory Board meetings with Early Learning teachers in Los Angeles and the Bay Area to hear first-hand about their needs in terms of training, pay and their future career path. Those insights will be shared with legislators and other stakeholders to help inform policy priorities. More on those learnings will be posted on our website soon.
We teamed up with our Partners…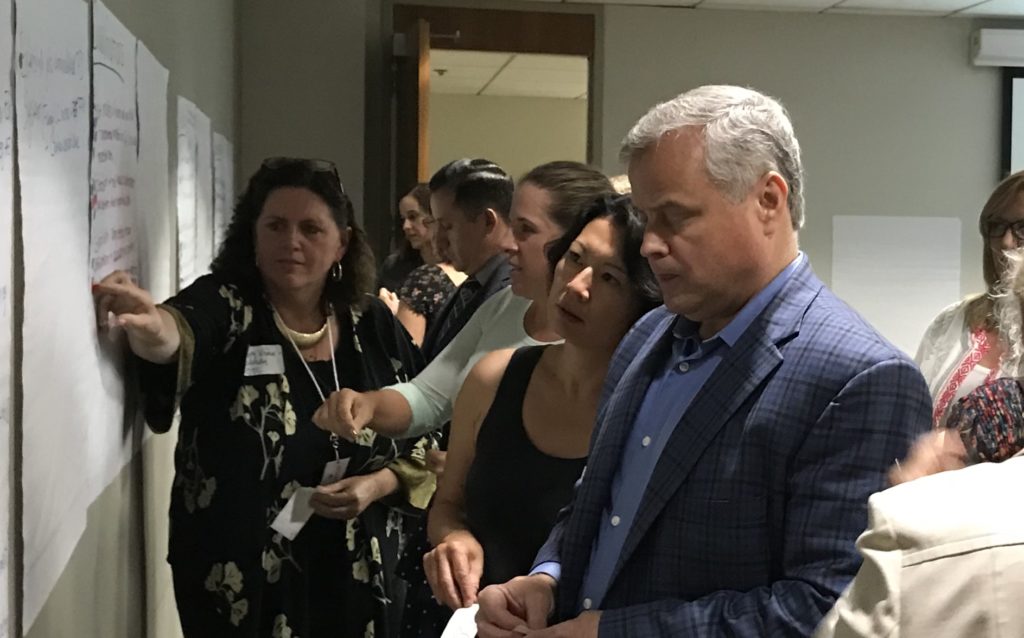 In collaboration with the Los Angeles Area Chamber of Commerce, we organized a Workforce Conference in Los Angeles that included key leaders and organizations from around the state. We identified and agreed on the top Early Learning workforce policy priorities for our new governor and his administration.
We raised money for Teacher Training…
Together with our amazing partners, we secured a $5 million state budget allocation to provide training resources for Early Learning teachers to support Dual Language Learners in the classroom. We also worked with the California Department of Education (CDE) on the rollout of these funds.
What the $5 Million in New DLL Professional Development Means for Early Childhood Educators. Read more.
In 2019, we will work to:
Obtain long-term commitments from the state for Early Learning teacher training
Listen to the voices of California's Early Learning teachers and parents
Advocate for better pay and certifications for Early Learning teachers
Be a leading voice for Quality in Early Learning
And, most important of all, we will provide more opportunities for our kids to succeed!
Our work would not be possible without the following incredible Early Edge boosters:
One final thought…
As we look ahead to 2019 and a new governor, we need to remember…. kids grow up so fast! This is the Urgency of Now. We must do all that we can today, now, this instant – so that every kid in California has a brighter future tomorrow.